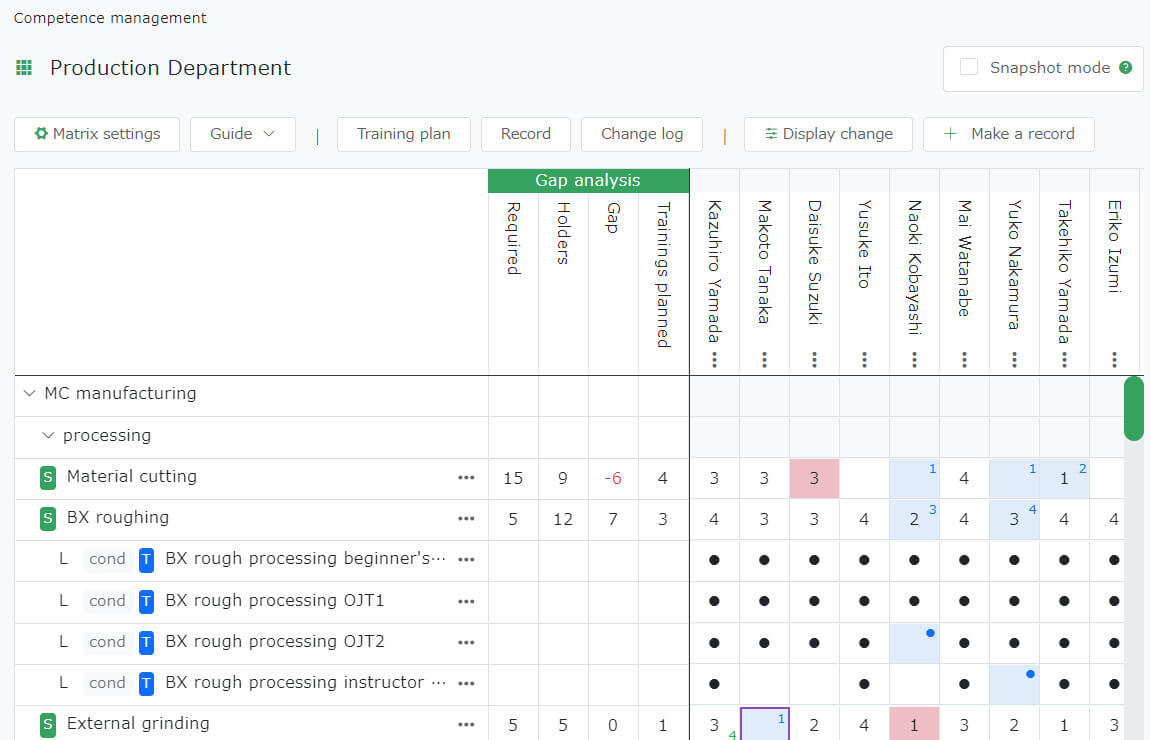 Skills Matrix
Visualize individual skills, licenses, and training plans in a single skills matrix format you are familiar with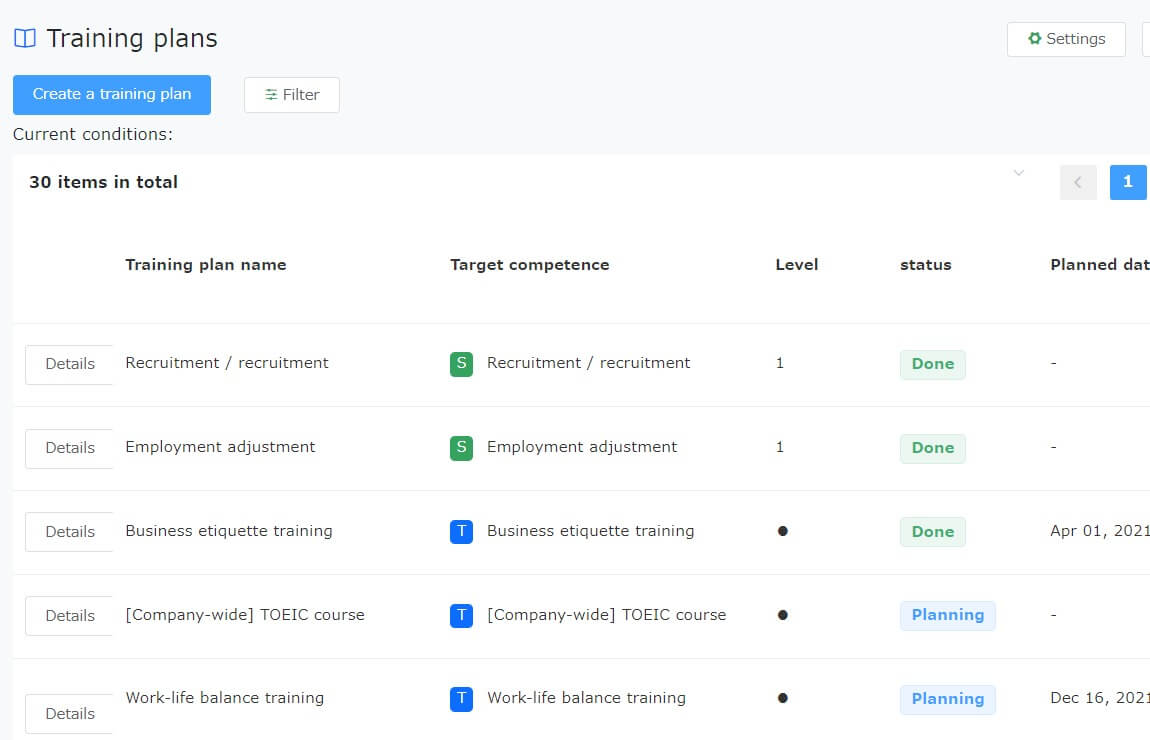 Training Plan
Select members who require training to create plans easily. You can manage training progress and records in one place.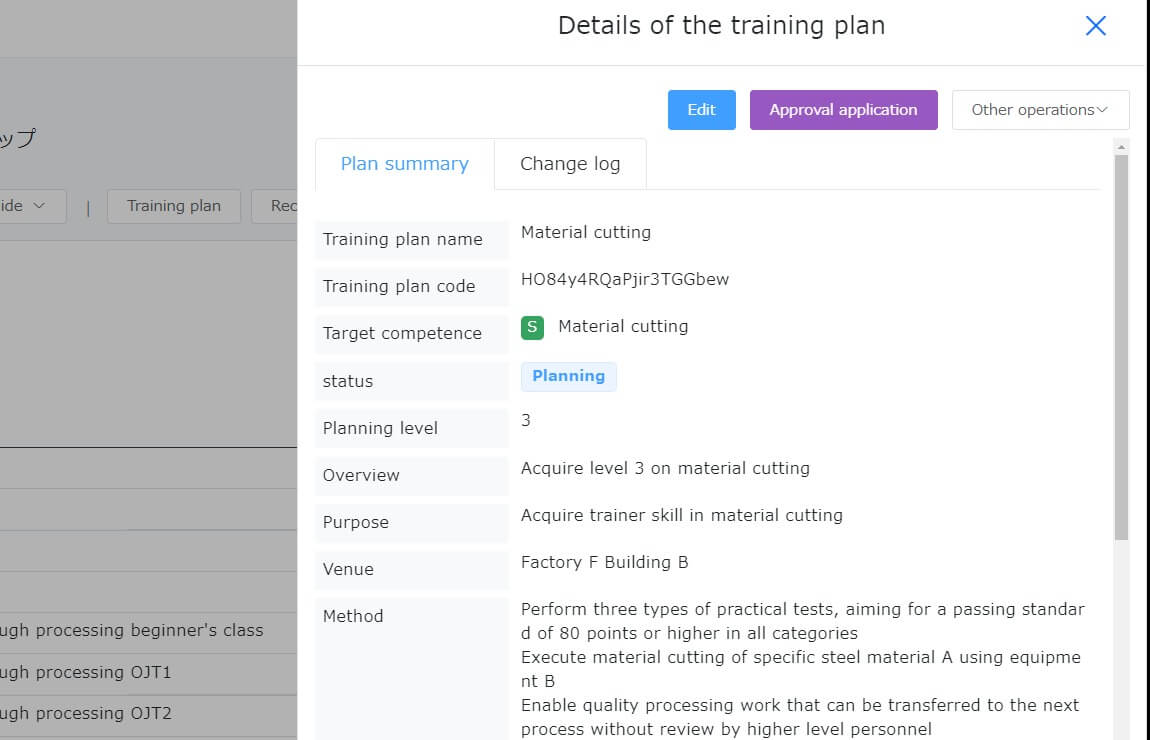 Documentation
Automatically create and archive ISO 9001/IATF 16949 compliant competence records such as training records and skills matrices
---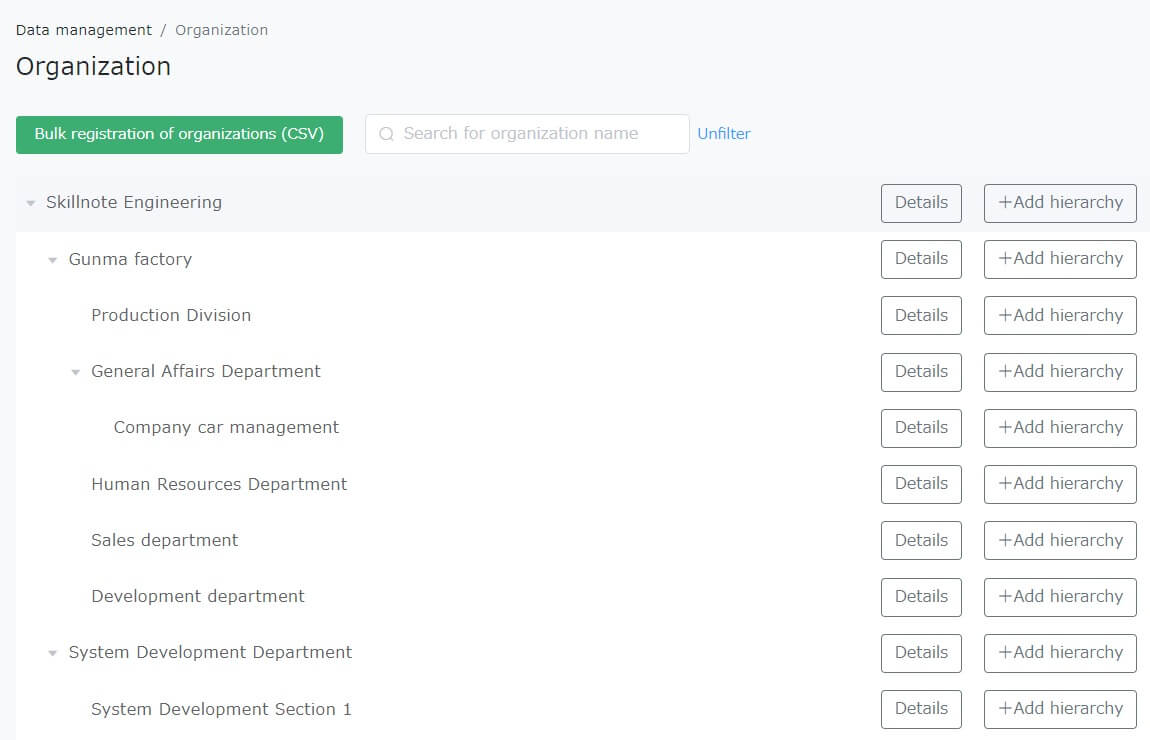 Team-based Management
Operate skills matrices on not only a companywide but also a division-wide or team-wide basis
My Page
Members can check their own skills and competence level, and manage the progress of their development plans.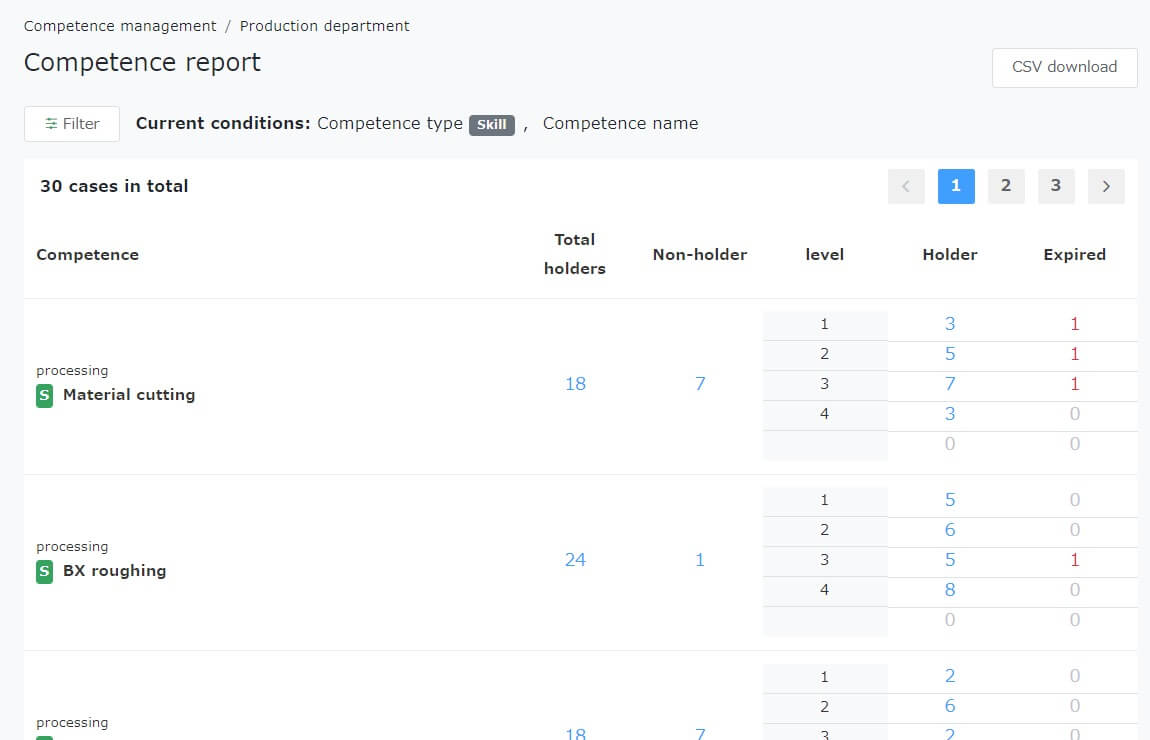 Competence Report
List a number of each competence level held and expired that allows you to check the fulfillment status of required skills and licenses
---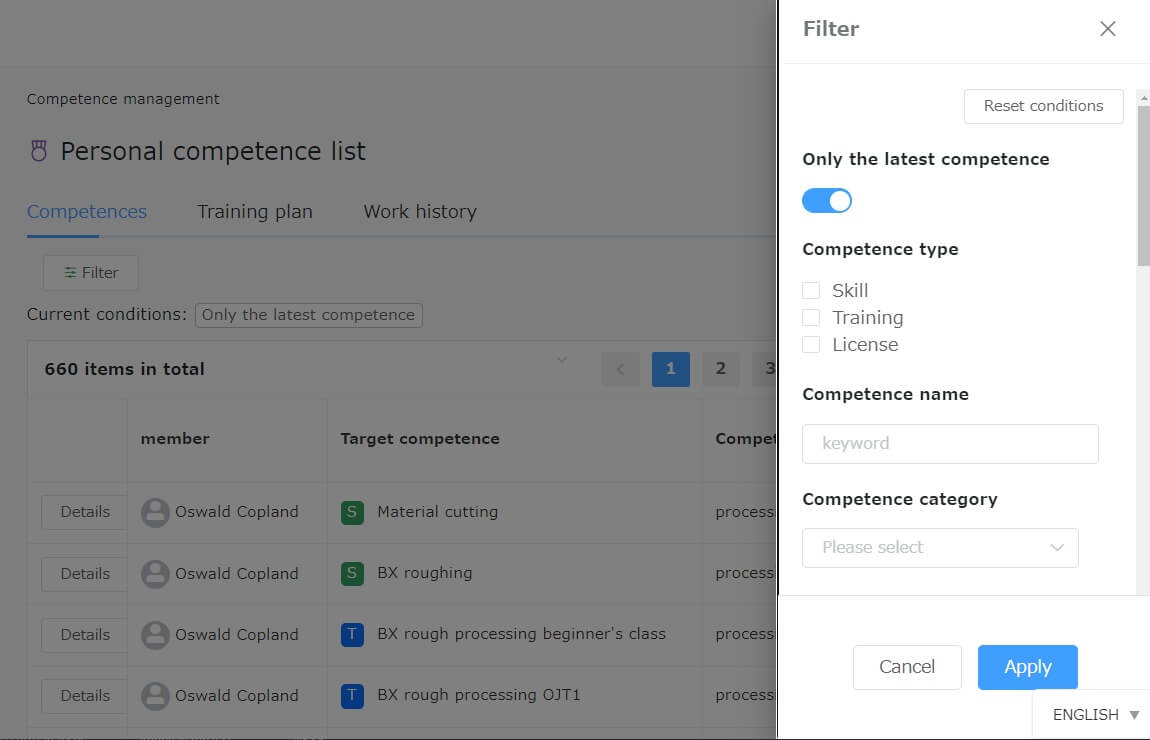 Member Search
Search members by skills and licenses to respond to sudden vacancies and to select members for new projects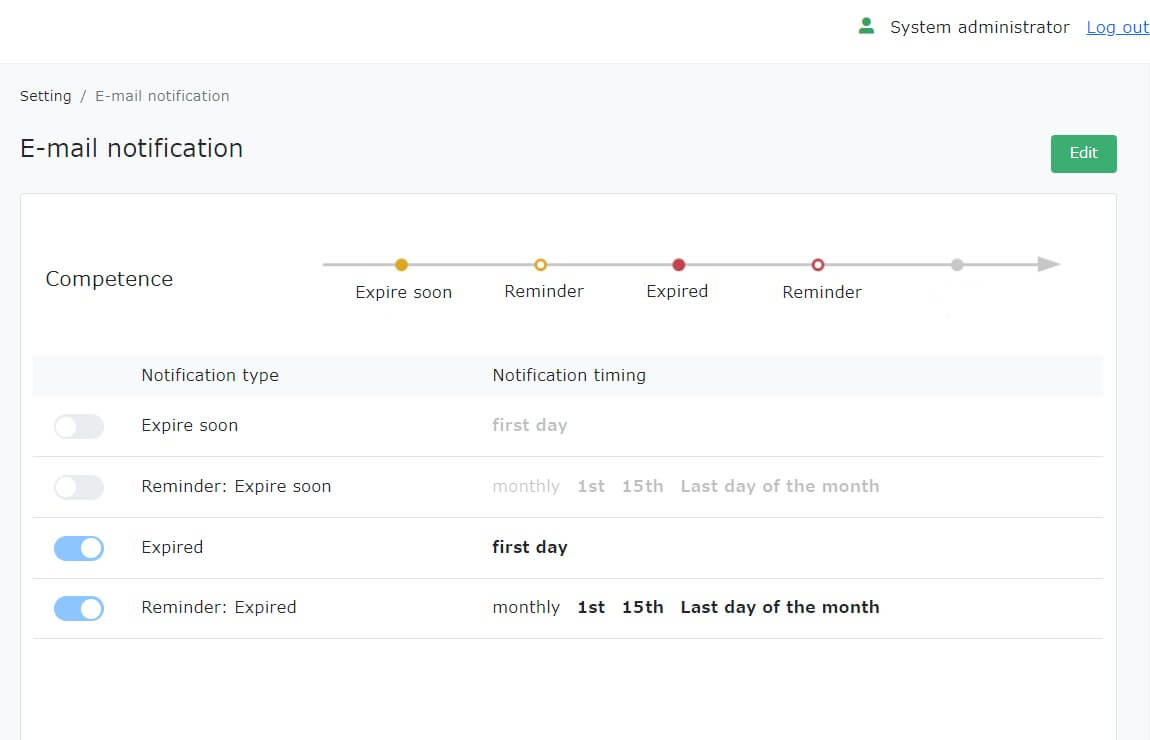 Expiry Alert
Manage the expiration dates of skills/licenses and send alerts via email and on-screen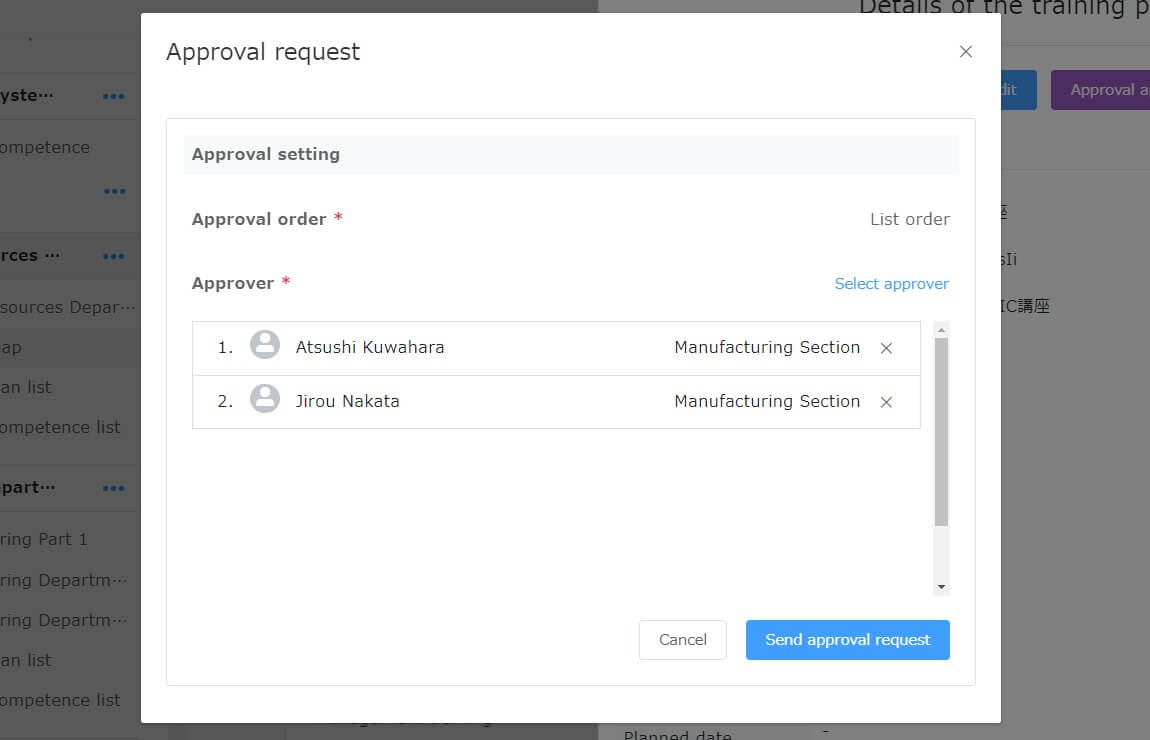 Approval Workflow
Manage approval requests for skills, licenses, and training according to the company's internal flow
---
Access Control
Control access rights according to organization, department, position, and role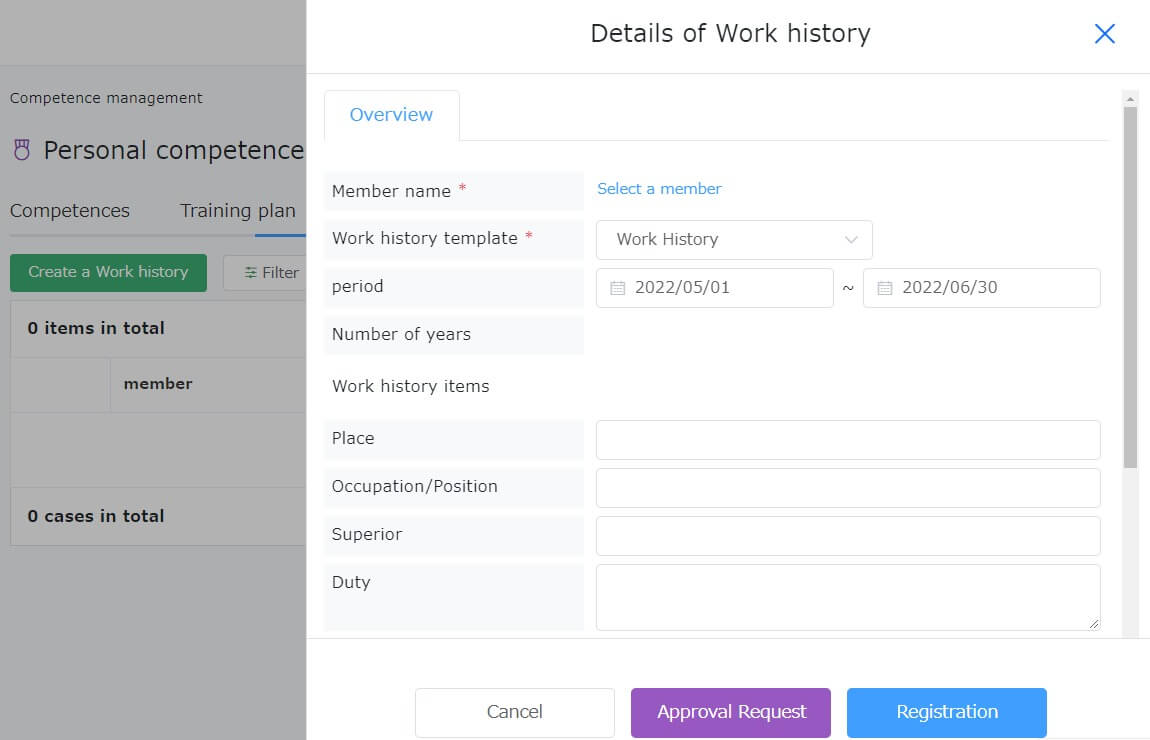 Work History
Register and search for employees' work histories to assign the right people for your project based on their experience